Curriculum Overview
At Cheam Park Farm Primary Academy, we aim to foster a lifelong love of learning, through adopting a highly practical and cross-curricular approach to learning. Our integrated curriculum aims to deliver a twenty first century education that will equip our children with the skills required to be an independent and responsible citizen.
We aim to deliver the curriculum through:
embedding life skills through teaching units on hygiene, community, finance, citizenship, mental well being and outdoor education
developing a sense of community and belonging. Making contributions to our community through direct interaction – including links with local organisations
equipping children with skills for life, through practical work
providing opportunities for children to broaden their outlook on life
making learning more meaningful, through putting it into context
holding a flexible timetabling approach to make space for true depth of study
establishing cross-curricular links to foster a broader understanding
outstanding use of ICT
a supportive and caring ethos underpinned by our Rights Respecting Schools charters
embedding MFL through providing contexts for learning
curriculum activities that are both local and global
developing a growth mindset so children to reach their potential
---
Integrated Curriculum
At Cheam Park Farm Primary, we have designed an integrated curriculum that equips our children with the skills and personal qualities necessary to lead a fulfilling and rewarding life. As a result, our children:
develop a sense of belonging to, and play an active role in their community
develop financial responsibility
understand how to look after themselves, and their needs
broaden their outlook on life
become independent lifelong learners
have deep regard and sound values for themselves and each other
In short, we want our children to shape their own lives, and have the skills to be the person they want to be. Our integrated curriculum is very practical; this serves us well, as it engages all ability levels and can be accessed by children at different stages of English language acquisition. Our learning involves many visits, and opportunities to learn in different environments. Children learn through studying different themes; these are carefully structured to give a balance of learning opportunities, and draw children's ability to make links and find meaning in their learning.
At every opportunity, we look to make our children's learning experiences as authentic as possible. Where visits are not possible, ICT is used to access high quality images and digital video that help bring each topic to life and make learning as relevant and as real as possible; we even use video conferencing to link up with speakers and audiences from around the UK and the wider world.
We employ specialist teachers for music lessons, whole class instrumental tuition in cello and violin for Year 4 pupils and individual brass lessons.
View our Curriculum Road Maps here
To compliment our Curriculum Road Maps, we also have Subject Snapshots for each area of the curriculum; these can be found via the links below:
---
Supporting the Curriculum
We support the curriculum in many different ways that ensure every child has access to the broadest, highest quality education possible; we aim to give our children an education that parents would be happy to pay for.
---
Battle of the Books
Another activity we run to enrich our curriculum is a reading incentive called 'Battle of the Books'. Children from Reception to Year 6 enter the Battle of the Books. In Early Years and Key Stage One children have a list of 30 books to read in Spring Term and Summer Term. In Key Stage Two children have a list of 50 books to read throughout the year. The battle is to see who can be the first to read all of the books. The first person in each year group to read all of the books wins a prize.
These books are to be read alongside our usual school reading book. Some of the books are found in school and others you borrow from local libraries or from each other. Children collect stamps on their Battle of the Books bookmarks each time they finish a book.
There are no time limits, the children read as many as they want and take as long as they want. Good luck to all children who take part in the battle this year!
---
Reading List
LEO Virtual Library
Visit the LEO Academy Trust Virtual Library and enjoy reading or listening to a story from the selection of Children's books. There's something for everyone from Nursery through to Year 6.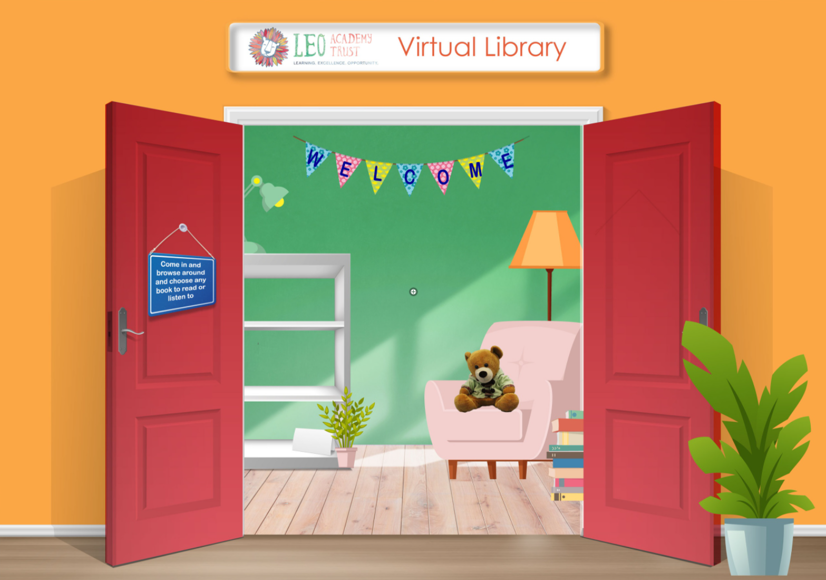 ---
English Teaching Overview
How we teach reading, writing, spelling and handwriting in Key Stage 2. Click on the link below for detailed information. There is also a link to view our Early Years Phonics workshop. The levelled reading scheme closely matches the phonics taught in school. We plan from a number of different reading schemes including:-
- Big Cat Phonics
- Read, Write Inc
- Comics for Phonics
Click below for information on the grammar terms we use in class:
---
Maths Teaching Overview
At Cheam Park Farm Primary Academy we teach maths through the 'Maths No Problem! – Singapore Maths' teaching approach. This develops children's mathematical fluency without the need for rote learning. Children learn to think mathematically and link concepts providing explanations and reasons for their answers. Maths No Problem! teaches learners mental strategies to solve problems through the use of manipulatives (equipment) to aid learning and develop mathematical understanding at a greater depth through regular problem solving challenges in each lesson.
All lessons follow the five part lesson structure. On each table, there is a box which contains manipulatives. Children are encouraged to make their own choices from the box and teachers encourage children to make the most efficient choice, without explicitly telling them. Each child has their own 'Workbook' (2 per year group) and a Maths Journal. In the Maths Journal, children record their findings from the 'In Focus' task; write about methods; complete 'Challenge' tasks; evaluate and reflect on lessons; complete the 'Guided Practice' (when needed) and demonstrate their understanding at the start of a chapter/lesson.
For more information please visit the Maths No Problem website.
Maths No Problem Scheme of Work Year 1
Maths No Problem Scheme of Work Year 2
Maths No Problem Scheme of Work Year 3
Maths No Problem Scheme of Work Year 4
Maths No Problem Scheme of Work Year 5
Maths No Problem Scheme of Work Year 6
---
The 144 Club
Click on the link below to find out more about this very special club.
Supporting your child at home:
Look for numbers everywhere – on signs, number plates, front doors
Play games which include counting or number recognition e.g. snakes and ladders, snap, ludo
Practise counting in steps of 2, 5 and 10
Looking at the time – concentrating on o'clock, half past, quarter past and quarter to
Letting your child handle money and work out how much things cost, how much change is needed, different ways of making the same amount e.g. 10p = 1x10p, 2x5ps, 5x2ps, 10x1ps
Talk about different measurements and quantities e.g. amount of milk in milk bottle, drink in a carton or can, weight of pasta in a bag
Get children involved in cooking and weighing out different ingredients e.g. flour or water
Practise times tables (remember little and often)
Please see this website for some useful Maths videos from Maths No Problem!
Some useful Maths websites
Mathletics
Every child has a Mathletics account. The expectation is that all children will achieve 1000 points per week. They can do this by logging into their account and completing tasks that have been set by their teacher. Once they have completed these tasks, they can then go onto Live Mathletics where they can compete with other children around the world.
To link your email to your child's Mathletics account so that you can be updated on their progress please follow the instructions on the link below:
---
Further information about the National Curriculum can be found here:
https://www.gov.uk/government/publications/national-curriculum-in-england-primary-curriculum